Corporate Overview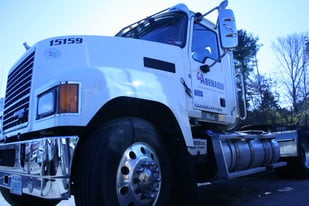 Abenaqui Carriers (a trade name owned by P.S. Marston Associates) a second generation family owned and operated business since 1973, is a diversified hazardous material carrier specializing in transporting gasoline, jet fuel, aviation gasoline, propane, heating oil, bio fuels, ethanol and Natural Gas.
With a fleet of over 60 tractors and 80 trailers, Abenaqui Carriers services all of New England, New York and the Eastern Canadian territories. (map) Abenaqui has terminals from Albany, NY to Bangor, ME; from Providence, RI to Burlington, VT. The main headquarters is centrally located in North Hampton, NH.
---
We Deliver, People Prosper.
We Care About People First-

We treat our teammates as professionals, and the people we do business with are our true partners.

We are Team Players

– We are Teammates. We have each other's back and we work together to make each other better.


Excellence- Always striving to do our best with our God given talents, and never settling for less.
We are Problem Solvers – We see our customers as our partners, and our team doesn't deal in problems, we bring solutions. In its simplest form, our business is solving our partner's needs to move their commodity from origin to destination, as efficiently as possible, and often under demanding circumstances.
We are Committed to a Higher Purpose– We know that what we do and how we do it, matters not only to the energy supply chain, but to the families of our loved ones; our vendors, our partners and the community at large that we operate within. The fruits of our labors honor God (John 6:27-29), by intention, not by coincidence. "Do to others as you would have them do to you." Luke 6:31
Our Leadership Team